Ring Design Notes
4MM Width
Brushed Matte Finish
High Polish Beveled Edges
Smooth Comfort Fit
Full Tungsten Ring with Colored Rose Gold Interior
Black Tungsten Colored Rose Gold: The EMBR black tungsten band has been reimagined in jet black, engineered to be as strong as it is beautiful. Its strength is unmatched. It is about ten times harder than 18K gold and about four times harder than titanium. Tungsten also holds its shape forever, meaning the ring will not bend or wear down, truly making it timeless in its function and design.
The process of creating the EMBR black tungsten band begins with taking a high-strength tungsten powder that's combined with carbon to achieve its amazing strength. Each ring is then compression molded, sintered and polished, resulting in a remarkably smooth surface and an exquisite shine. The rich, luxurious shade of black tungsten carbide results from a PVD process, which deposits thin layers of color in a high temperature, vacuum environment. This process permanently changes the exterior surface color of naturally gray tungsten carbide to a deep onyx black. The process is then used to produce the elegant Rose Gold coloring on the interior, creating a truly beautiful combination. 
Symbolism
EMBR's are the heart, soul, and passion of the fire. They are the basis and creation of the heat. EMBR's remain long after the flames have burned out and are also used to ignite new, resilient fires. Like our rings, an EMBR represents longevity, entrancing design, intense durability and new beginnings. The EMBR brand was shaped with these same ideals in mind. We hope these rings can keep your fire burning, as they have ours.
Shipping
Availability: ✓ In Stock
FREE SHIPPING on all orders worldwide!
1-day shipping available
2-day shipping available
You've chosen to purchase an EMBR and we're sure you're going to love it--just ask our 10,000+ happy customers. We want to make the rest of your ring buying process as simple as possible so we've included a handy ring chart and some helpful tips below to make your search for the perfect ring that much easier. If it still isn't quite right the first time, not to worry. We are more than happy to exchange it for the perfect fit with absolutely zero hassle. Enjoy shopping stress-free today!
How to find your ring size
Finding your ring size is simple.
Cut a piece of string or paper and wrap it around the finger you wish to purchase a ring for.
Mark the length of string or paper to a comfortable fit.
Measure in MM (Millimeters) the length of paper or string. This is the circumference of your finger.
Find your circumference on the size chart below, and you have found your size!
*The average men's ring size is size 10. The average women's ring size is size 6.
CIRCUMFERENCE

(mm)

DIAMETER

(mm)

EMBR Size

46.68
14.82
4
4
47.75
15.20
4.5
4.5
49.07
15.62
5
5
50.35
16.03
5.5
5.5
51.58
16.42
6
6
52.27
16.64
6.5
6.5
54.52
17.23
7
7
55.32
17.61
7.5
7.5
56.73
18.06
8
8
57.71
18.37
8.5
8.5
59.12
18.82
9
9
60.72
19.33
9.5
9.5
62.04
19.75
10
10
63.24
20.13
10.5
10.5
64.43
20.51
11
11
65.81
20.95
11.5
11.5
67.07
21.35
12
12
68.17
21.70
12.5
12.5
69.30
22.06
13
13
70.62
22.48
13.5
13.5
71.84
22.87
14
14
International Orders
Different countries have different ring-size systems. When placing an order, keep in mind we use American sizes. Use the ring size chart above to find your perfect fit!
Return & Exchange Policy
If EMBR doesn't live up to your lofty expectations or you're in need of an exchange, we will take responsibility and make it right. No excuses, no talking to the manager, no unnecessary waiting periods. Just drop us a line and we'll take care of it.
Customer Reviews
Write a Review
Ask a Question
01/13/2022
Isabel V.

United States
Love it!
Fast shipping and beautiful product!!!
12/30/2021
Alex V.

United States
Perfect!
Absolutely love my ring, my partner as well! Thank you!
12/08/2021
Isabelle

United States
Exactly what I was looking for
I bought this ring to honor my partner, who passed away just a few months ago. The ring is exactly what I was hoping it would be. The balance of the rose gold with the black tungsten is perfect, and I like how the gold just peeks out from the sides when I'm wearing the ring. The tungsten is also durable, as I've accidentally bumped it against a few objects but it hasn't yet scratched. Overall the ring is beautiful without being flashy, which I know my partner would have liked. I love that I can wear it and feel closer to him.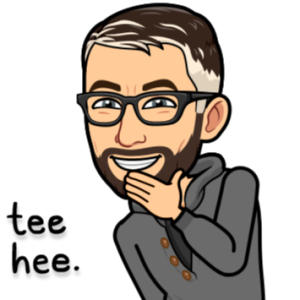 ZS
11/04/2021
Zakk S.

United States
radical
She loved it and it looks cool and elegant.
11/01/2021
Bridget K.

United States
Love it!
I wanted something more unique for a wedding ring, instead of a standard gold ring and this one was perfect! It's very lightweight, great quality and I love the contrast of the rose gold with the black. Highly recommend!