360° View
Ceramic Ring Design Notes
8MM Width
High Polished Shine
Brilliant Anodized Interior
Smooth Comfort Fit
Cobalt Free (No Allergy Reactions)
Ceramic Exterior: The EMBR ceramic band has been reimagined in brilliant white and engineered to be as strong as it is beautiful. Sleek, light and extremely durable, ceramic is more than four times as hard as stainless steel — with a pearly, lustrous finish that won't scratch or tarnish. 
The process of creating the EMBR ceramic band begins with a high-strength zirconia powder that's combined with alumina to achieve its rich, white color. Each ring is then compression molded, sintered and polished, resulting in a remarkably smooth surface and an exquisite shine.
Red Anodized Interior: The EMBR anodized interior band has been anodized using a process similar to Apple products to give it a brilliantly luxurious red both day and night. 
The process of creating the stunningly bright red interior begins with a singularly piece of space grade aluminum which is then anodized with a protective oxide honeycomb layer. The ring is then introduced to a single component dye that is absorbed by a capillary effect to ensure maximum saturation of color, while actually becoming part of the ring's surface itself.
Symbolism
EMBR's are the heart, soul, and passion of the fire. They are the basis and creation of the heat. EMBR's remain long after the flames have burned out and are also used to ignite new, resilient fires. Like our rings, an EMBR represents longevity, entrancing design, intense durability and new beginnings. The EMBR brand was shaped with these same ideals in mind. We hope these rings can keep your fire burning, as they have ours.  
Shipping
Availability: ✓ In Stock
FREE SHIPPING on all orders worldwide!
1-day shipping available
2-day shipping available
You've chosen to purchase an EMBR and we're sure you're going to love it--just ask our 10,000+ happy customers. We want to make the rest of your ring buying process as simple as possible so we've included a handy ring chart and some helpful tips below to make your search for the perfect ring that much easier. If it still isn't quite right the first time, not to worry. We are more than happy to exchange it for the perfect fit with absolutely zero hassle. Enjoy shopping stress-free today!
How to find your ring size
Finding your ring size is simple.
Cut a piece of string or paper and wrap it around the finger you wish to purchase a ring for.
Mark the length of string or paper to a comfortable fit.
Measure in MM (Millimeters) the length of paper or string. This is the circumference of your finger.
Find your circumference on the size chart below, and you have found your size!
*The average men's ring size is size 10. The average women's ring size is size 6.
CIRCUMFERENCE

(mm)

DIAMETER

(mm)

EMBR Size

46.68
14.82
4
4
47.75
15.20
4.5
4.5
49.07
15.62
5
5
50.35
16.03
5.5
5.5
51.58
16.42
6
6
52.27
16.64
6.5
6.5
54.52
17.23
7
7
55.32
17.61
7.5
7.5
56.73
18.06
8
8
57.71
18.37
8.5
8.5
59.12
18.82
9
9
60.72
19.33
9.5
9.5
62.04
19.75
10
10
63.24
20.13
10.5
10.5
64.43
20.51
11
11
65.81
20.95
11.5
11.5
67.07
21.35
12
12
68.17
21.70
12.5
12.5
69.30
22.06
13
13
70.62
22.48
13.5
13.5
71.84
22.87
14
14
International Orders
Different countries have different ring-size systems. When placing an order, keep in mind we use American sizes. Use the ring size chart above to find your perfect fit!
Return & Exchange Policy
If EMBR doesn't live up to your lofty expectations or you're in need of an exchange, we will take responsibility and make it right. No excuses, no talking to the manager, no unnecessary waiting periods. Just drop us a line and we'll take care of it.
Customer Reviews
Write a Review
Ask a Question
08/04/2021
Antoine B.

Canada
I love it !!
Shipped to Canada took a bit longer than expected, but it did arrive. Fits perfectly and it looks exactly like the photo
06/18/2021
Gunnar R.

United States
Great Quality
Purchased for my wedding ring for my upcoming wedding July 2nd. Fits comfortable and the look and comfort are fantastic!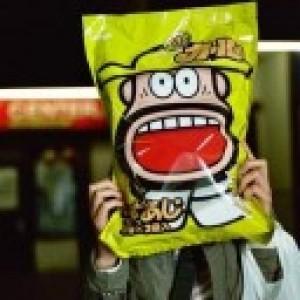 CM
10/27/2020
Chad M.

United States
It's OK for what it is, just $$$
Let me preface by saying that I really like this ring. It's slightly pink in bright sunlight, but work has become increasingly physical and I have been doing a lot of diving and paddle boarding lately, so I can definitely attest to how well it is made. Looks nice and feels good on the hand, weighty on the finger, but not exactly premium. The high gloss finish is nice, but gets the weirdest texture if you have to use hand sanitizer all the time, like I do at my clinic. an actual wash with soap and water fixes it, but it can be annoying in a mid-covid world. I suspect this is for any ceramic/aluminum ring, but something I thought was worth mentioning. All that said, I have received so many scoffs at the price I paid for this that I've become too embarrassed to tell most people now. I had no idea similar rings were selling for a fraction of this price, but have been told essentially every time I'm asked. I don't feel remorseful exactly about my purchase, but even on sale, this is about at the limit of what I am comfortable spending on this kind of ring and I probably won't be celebrating the savings out loud, but TBPH I don't think it's reasonable enough to make me want to buy another one (definitely not at regular price), pretty though they are.
09/23/2020
Alejandro L.

United States
I happy costumes
The white color es one of my favorite so this ring is amazing
09/23/2020
Alyssa B.

United States